drakakis travel services
Travelling to Kythira? We've got the island covered!
---
The island of Kythira (Kythera, Kithira or Cythera) is one of the most beautiful islands in the Mediterranean. From beaches to villages, hiking to diving, our unique island has something for everyone. At drakakis, we are more than just car rental! We offer a full range of travel services that let you discover the hidden beauty of Kythira, how you choose to see it. Whether you are exploring at your own pace in one of our rental cars or relaxing on one of our exclusive guided tours, our friendly team can show you the best Kythira has to offer.
Are you looking for a hassle free way to reach Kythira? drakakis tours offers a weekly bus transfer from Athens to Kythira for only €41, so you can avoid the stress of the airport. Or, if you choose to fly, drakakis tours also offers an economic airport transfer that connects with all flights.
At drakakis, we have built our business on a foundation of excellent customer service, and we strive to deliver this at all times; so when you travel with drakakis you know you are in good hands.
drakakis tours is your local business to business partner on Kythira. We understand the needs of today's travelers, and we can offer your clients the perfect experience on the perfect Greek island. From accommodation and transfers, to private tours and multilingual services, we take care of everything! Contact us today, and we will ensure your client has everything they need to enjoy their stay.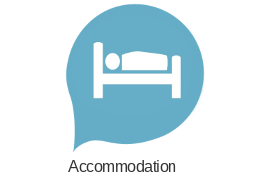 At drakakis we understand that your time is precious to you, and we know that planning a holiday can be very time consuming, especially if it's somewhere you haven't been before. To make things easier we have hand-picked a range of trusted, well maintained accommodation for you to choose from, so you can relax knowing that your room is taken care of.
The unspoiled beauty of Kythira is one of it's most attractive qualities, from quiet beaches to small, friendly tavernas, it's one of the main reasons people travel here. Unfortunately, this also means that there is little public transport, and the airport is not serviced at all. Luckily, at drakakis, we offer taxi, minivan, minibus, and even large bus transfers with experienced drivers at very affordable prices
We can even arrange a private tour of the island with a guide... find out more »
No-one knows Kythira like the locals, so why not let the locals show you around? From the gorge of Mylopotamos to the miracle of Myrtidiotissa, the history of Chora to the breathtaking views at Mitata, we've picked the best of the island to include in our itineraries. drakakis tours is the only company to offer guided tours of Kythira; our guides are friendly, knowledgeable and, most importantly, local, and our drivers are experienced and safe. On a drakakis tour you can discover the beauty of Kythira, and experience our unique island from a different perspective. Relax... and let us show you Kythira
See all of our exclusive sightseeing tours »
We are proud to have the newest, and best maintained fleet of rental cars on Kythira. From compact, to family cars to 4x4's, we have a car to suit any traveller. Our rates include delivery and collection at the airport, the port at Diakofti, and our office in Livadi, all taxes & fees, and unlimited kilometers! What's more, we are the only car rental company on the island to include a collision damage waiver insurance at no additional cost. In a drakakis rent-a-car, you can explore the island in comfort and safety and discover the hidden beauties of Kythira.
Check out our fleet »